Product Description
THE PERFECT JEANS
Sits low on the waist. Fitted, but not tight through the hips down to the thighs with a narrow leg opening. Slim but not skinny.
Made from our special stretch SUSTAINABLE fabric, Sky evokes bright days, clear blues, and a bright future. We've used BCI cotton and modified the synthetic fibers to be made from RECYCLED plastic bottles. Yes, he's a light blue wash with mild distressing, but on the inside, he's green as f#!k.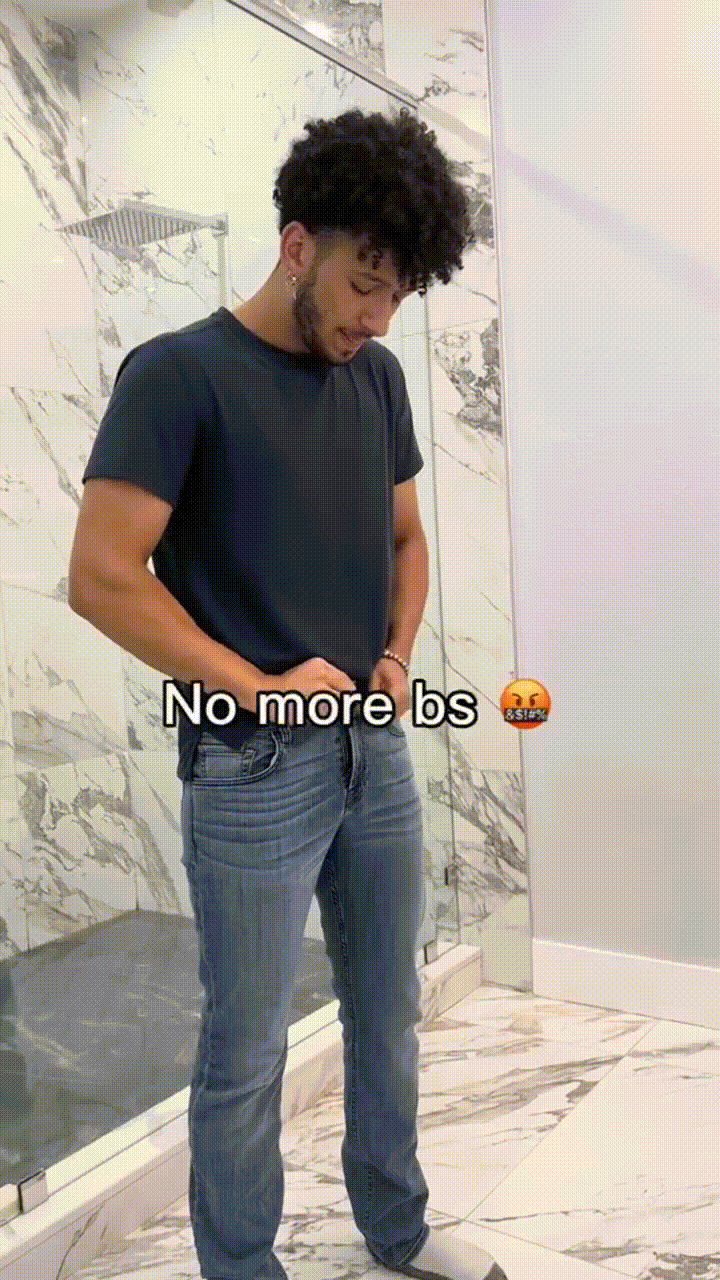 Sits low on waist and is extra fitted through hip and thigh.
Skinny to the knee
13.5" leg opening (measurements from size 32)
In Between Sizes? Size down, these suckers stretch!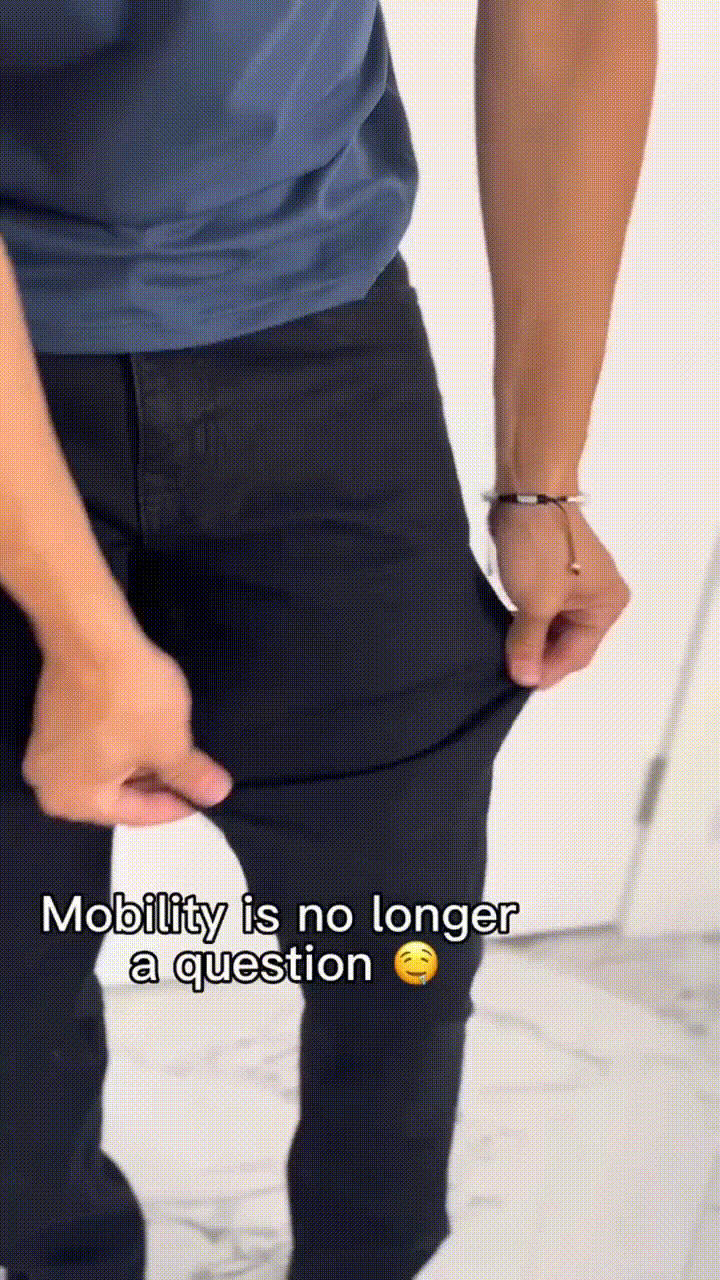 FABRIC & CARE
Super soft and stretches for maximum comfort.
Weighs: W-10.5oz with 22% elasticity
Fabric: 64.5% Cotton; 30% Polyester; 3.5% Viscose; 2% Spandex
For Perfect Men: Wash inside out in cold water. Hang to air-dry. Avoid the dryer for a longer life.
For lmperfect Men: Throw them suckers in the laundry like the rest of your clothes (best to dry on LOW heat).
Or don't wash them at all (like the rest of your fucking clothes).
Our fabric is durable and will do just fine. (NOTE: Bandit/Black should always be washed inside out)
Specification
KEY FEATURES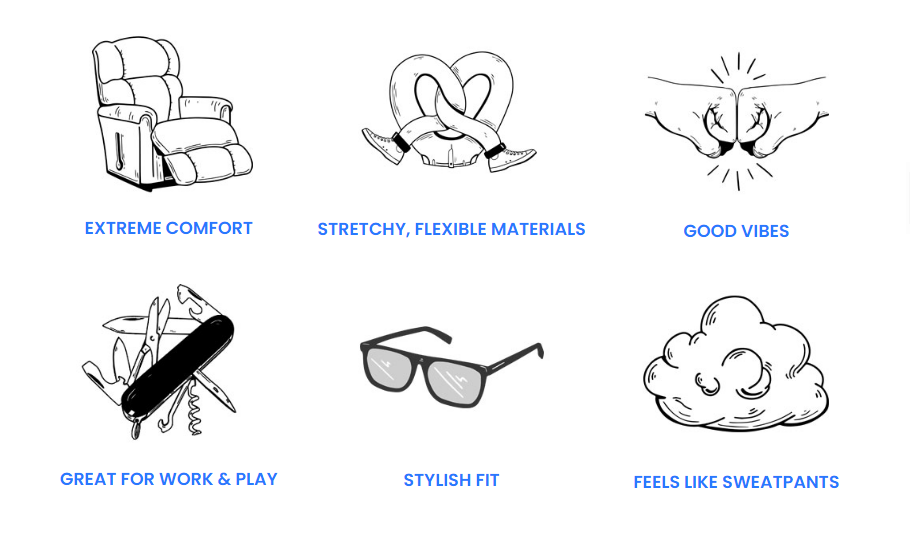 Sizing Guide
Our fit is trim, not tight, in the seat. It's relatively straight-hipped with with a slight taper from the mid-thigh down.
They fit true to size and do not require any break-in periods. The pants do not lose their shape or shrink after washing.
Measurements reflect garment dimensions. All units are in inches.
| | | | | | | | | | | |
| --- | --- | --- | --- | --- | --- | --- | --- | --- | --- | --- |
| Size (Waist) | 28 | 29 | 30 | 31 | 32 | 33 | 34 | 36 | 38 | 40 |
| Waist (in inches) | 29 1/4 | 30 1/4 | 31 1/4 | 32 1/4 | 33 1/4 | 34 1/4 | 35 1/4 | 37 1/4 | 39 1/4 | 41 1/4 |
| Hip | 37 1/2 | 38 1/2 | 39 1/2 | 40 1/2 | 41 1/2 | 42 1/2 | 43 1/2 | 45 1/2 | 46 1/2 | 48 1/2 |
| Knee | 14 1/4 | 14 1/2 | 14 3/4 | 15 | 15 1/4 | 15 1/2 | 15 3/4 | 16 1/4 | 16 3/4 | 17 1/4 |
| Ankle Opening | 13 1/2 | 13 3/4 | 14 | 14 1/4 | 14 1/2 | 14 3/4 | 15 | 15 1/2 | 16 | 16 1/4 |